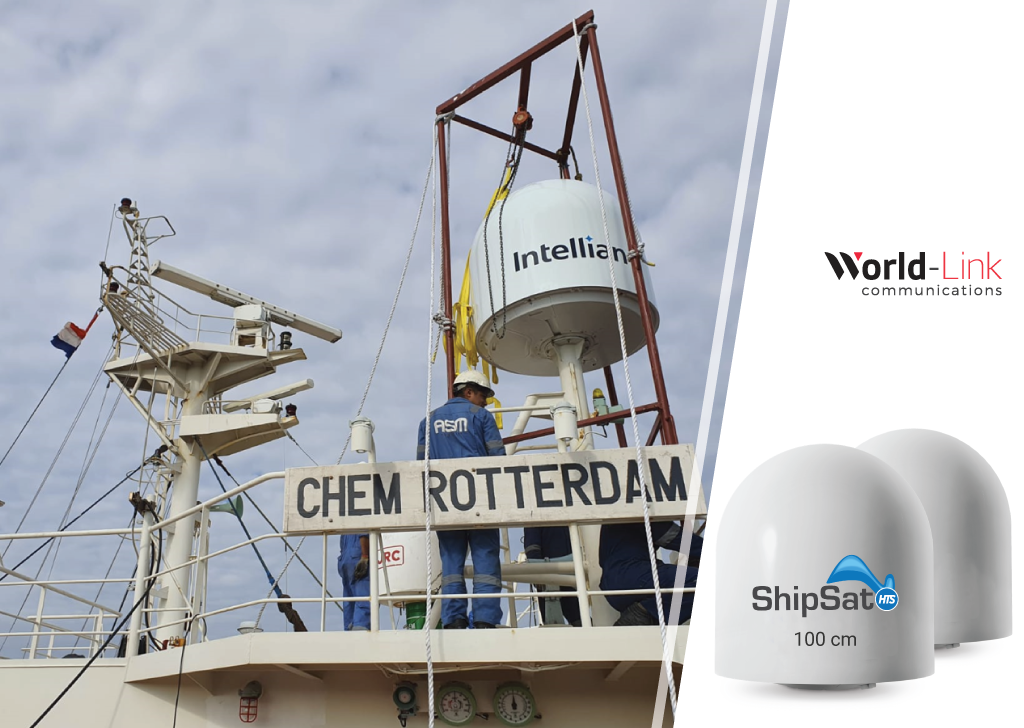 16 Sep

ASM Maritime selects World-Link ShipSat HTS KU Band Service

ASM Maritime , a Ship management company based in Amsterdam, chose World-Link Communications as a new service provider for their technology upgrade for their entire fleet. The 24 vessels are trading globally and the contract will cover the connectivity solution – ShipSat HTS for the entire fleet.

ASM Maritime selected the 1m solution, which will operate on a 100 cm KU Band HTS network and Iridium Certusas a backup solution. ShipSat HTSis powered by Intelsat's award-winning FlexMaritime service and is managed through the ShipSat platform. World-Link's core value-added service ShipSat will offer a unique service and end-user experience onboard and provides a centralised and efficient management platform for the IT team on shore. "We were evaluating various solutions during this tender process and concluded that World-Link's is best suitable to us as long-term partner." states Itay Snapir COO at ASM Maritime.

About ASM Maritime :

ASM Maritime specializes in ship management services. Our cost-effective approach enables us to efficiently operate various types of vessels such as chemical tankers, bulk carriers, PCTC, and Container vessels.

ASM works with top ship owners and ship operators, providing comprehensive solutions for its clients, from technical services to recruitment and crew management.

Our expertise is to operate our customers' vessels to match their needs, making no compromises on Quality, Environmental and Safety requirements.

About World-Link Communications:

World-Link Communications is a system and network integrator working with different satellite operators to deliver end-to-end communications and network capability for vessels at sea. The company serves more than 1,800 commercial vessels worldwide.

World-Link Communications tailors its services to the unique requirements of the individual ship owners, operators, and crew members. The company operates its own communications hubs and has distribution agreements with major satellite operators and equipment manufacturers. Further, World-Link Communications develops its own software and hardware, including network security solutions and infrastructure applications. For further information please visit the official website – www.wlnet.com.